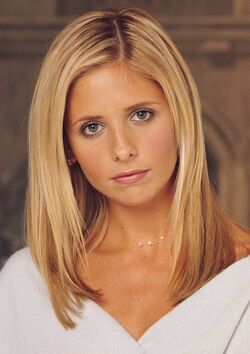 Appeared In
All (Seasons 2-8)
Occupation
Pediatric Doctor
Affiliation
Winchester Family
Harvelle Family
Bobby Singer
Max Mortenson
Location
Sioux Falls, South Dakota
Portrayed by
Sarah Michelle Gellar
Karen Winchester nee Kooke was a hunter who hunted supernatural creatures, before the birth of her son, James. She currently resides in Sioux Falls, South Dakota near Singer Salvage Yard.
Background
1.1 Basic Stats
Born August 6, 1984
Daughter of unmentioned mother and father; though it was mentioned that her parents weren't hunters
Wears both her wedding & engagement ring as a reminder of the commitment her and Sam made
Season Two
Season Three
Season Four
Season Five
Karen married Sam some time between "I Believe the Children Are Our Future" and "Abandon All Hope", as in the latter episode, she is seen with a wedding ring when she says goodbye to Sam.
Season Six
Season Seven
Season Eight
Image Gallery