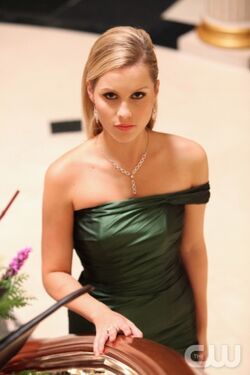 Main Aliases
Strife
Famine
First appearance
Castle Pandemonium
Occupation
Lieutenant Angel of Death
Affiliation
Angels of Death
Samael
Hell
Location
Earth
Hell (formerly)

Barachiel was a powerful Fallen Angel that appears in the Arch series and is a Horse"man" of the Apocalypse alongside Samael, Leviathan and Satanail. Barachiel is the Black Horseman of the Apocalypse: Strife, she was described as an Angel of Death that served under the Archangel of Death and older brother Samael, Barachiel was described as the most emotionless of the Horsemen and cares little for obeying Lucifer except when it is in her best interests.
Biography
Pre-Arch
Early Days
Barachiel was created a Higher Seraphim and was designated into the Higher Seraphim rank of being an Angel of Death, serving under her brother the Archangel Samael,
Powers and Abilities
Barachiel is the Angel of Strife, and so she is extremely powerful. She is capable of overpowering every demon or lower-level angel with little,to no effort. Barachiel could match up to the Archangel,Gabriel, for a brief amount of time. She is also more powerful the The Horsemen, except Death, and doesn't require a ring to cause the terror Strife comes with.
Abilities
Possession - Barachiel can possess anyone, but unlike her brother, she needs the vessels permission.
Astral Projection - Barachiel can project her spirit from her body to possess anyone she likes.
Telepathy - Like all Angels, Barachiel is a natural Telepath but she can also talk on the Reaper radio.

Dream Walking - Barachiel can easily enter and control the dreams of others. She can torture people in their dreams and make it last for months at a time.

Immortality - Barachiel is almost indestructible and she cannot be killed by anything, save Death's Scythe.
Trivia
Instead of being just Famine, Barachiel as a Horseman has been far greatly expanded, acting as Strife - a far wider range of suffering to famine and not necessarily drawn from that source either.